Welspun City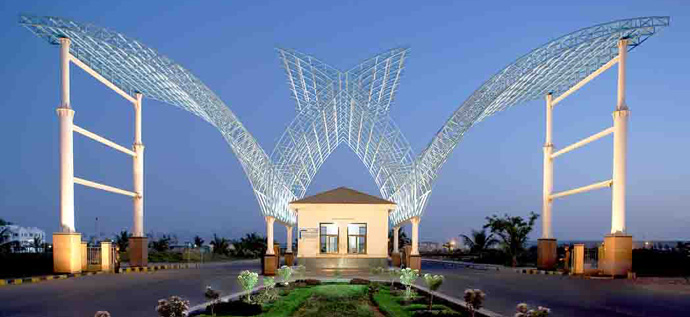 Welspun City , a 2500 acre township set up in the heart of Anjar is the backbone of Welspun. It was established in 2004 with an initial investment of Rs. 13,500 million.
Today Welspun City houses a state-of-the-art Line Pipe mill which is capable of producing Spiral Arc Welded (SAW) Pipes – both Helical and Longitudinal pipes of the finest grades and international standards. This is in addition to the ERW pipes which it manufactures.
The one-of-its-kind Textile Mill produces Terry Towels and Bed linen of the finest and the best quality in the World. These products are mostly exported to the top retailers of the Globe which includes most of the Fortune 100 Companies like Wal Mart, Target and J.C. Penny amongst others.
Welspun City takes pride in housing one of the only three Plate-cum-coil mill of its kind in the World. This mill with a capacity of producing plates up to 4.5 meters width and Coil up to 2.8 meters wide is all set to improve Welspun's operational capabilities.
Welspun City is additionally a prime example of continuous efforts of protecting the environment with a strong emphasis on a-forestation. The township is in the process of turning itself in the creation of the largest green belt in the area, with a veritable forest of about 500,000 trees which includes the Jatropha tree, the drought resistant perennial whose seeds is used to produce bio-diesel. In its sincere efforts to improve the lives of children "Welspun Vidya Mandir", a school up to class 10, affiliated under the Central board of Secondary Education, India (CBSE) and "Welspun Anganvadi", a pre-primary school for children has been set up for children of Welspun employees and local families.